An Open Plea to Area Pastors
to Warn the Flock regarding Jesus Christ Superstar

The following letter was provided by the Elders of Grace Bible Church to over 150 local pastors, urging them to take a public stand against Jesus Christ Superstar and promote and defend the Honor of Christ to their church members from their pulpits.
Dear Pastor,
On May 30th through June 8th the Greenwood Little Theater will stage six performances of the rock opera Jesus Christ Superstar. The music to this opera was composed by Andrew Lloyd Webber, and the words were written by Tim Rice.
In an interview included in audio and printed form with the original album Tim Rice said the following about the opera: "The idea of the whole opera is to have Christ seen through the eyes of Judas, and Christ as a man, not as a God. And the fact that Christ himself is just as mixed up and unaware of exactly what he is, as Judas is."
We have finished a complete reading of the opera's libretto, and can say that Rice's characterization of it is correct. It is no defense of the opera to say that it presents the point of view of Judas, because - as Rice said - it also presents the point of view of Christ, and overall, from the point of view of the person watching the opera, it presents Christ as confused about his mission.
It is also no defense of the opera to say that it is a work of drama or entertainment. It is a work of entertainment and drama, but it comes under the genre of historical drama, and such works are always measured, in part, by how closely they follow actual history. Furthermore, as a work of historical drama the opera makes a statement about a historical figure, and the content of that statement cannot be ignored by Christians.
All sorts of people from our community will attend this opera. Some of them may be your parishioners. Many surveys have lately shown that the general population, and particularly young people, are ignorant of what the Bible teaches and unaware of the basic Bible facts. What impressions and beliefs will they take away from this opera? Will their view of the deity of Christ be affected?
As just one example of concern, the opera strongly implies a sexual relationship between Jesus and Mary Magdalene. Few of the attendees will realize that even Christ's enemies in His day couldn't truthfully or believably make such a charge against Him. The ringing silence of his enemies to Christ's question, "Which of you accuses me of any sin?" (and the consequential significance of the Gospels' failure to record any hint of an allegation of sexual impropriety on the part of Jesus) will be lost on the average attendee.
In our sexually charged and morally loose era, this implication of Jesus' immorality by the opera will stick in the minds of many. Perhaps they will even subconsciously use this new-found so-called "information" about Jesus to justify in their own minds their own sin and lack of a need for a perfect Savior.
Our point is that for the Biblically ignorant, the slanders by the opera against Christ are very significant, and may be readily taken up by them as true.
Our church is running a series of ads in the Commonwealth about the opera. Will you join with our church by warning your people from the pulpit about the errors of this opera, and that it is a slander upon our Lord?
We have enclosed a review of the opera published by a Presbyterian church in Greenville, SC. We are familiar with the pastor of this church. He is a theologically astute seminary professor, and the author of a widely used dictionary of theology.
Additional extensive materials on this matter may be found on our church website, www.gbcgreenwood.org. We would be happy to discuss this matter further with you should you desire to do so.
Sincerely in the Savior's name,

George S Whitten, Sr., Elder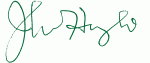 John P. Hey, M.D., Elder